April 2023 Community News: Label Studio 1.7.3 released, Three Keys to Data Quality, and more!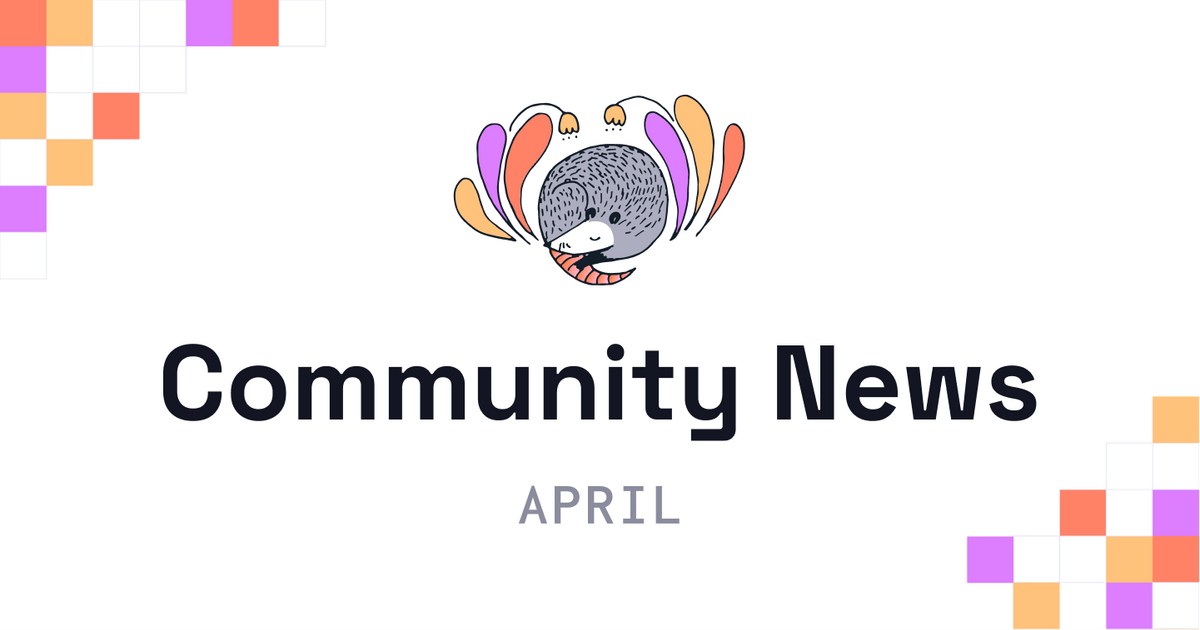 🚀 Label Studio 1.7.3 Is Now Available!
The latest release of Label Studio includes a new audio decoder, three-way tag syncing, performance optimizations, improvements to cloud security, and more. You can read more about it here.
🟧 Label Studio ❤️ Hugging Face 🤗
The Label Studio community just published an official configuration guide for Label Studio within Hugging Face Spaces. Go from demo to production on one of the most popular and fastest growing and open machine learning communities.
🔑 The Three Keys to Data Quality
How do you identify and maintain high-quality data when you're knee-deep in a project? And what does "data quality" mean in the context of machine learning? Nikolai Liubimov, the co-founder of Label Studio, describes the three keys to data quality: integrity, accuracy, and consistency, and teaches you how to build a high-level roadmap for maintaining data quality throughout the annotation pipeline using Label Studio.
🚴‍♀️ Getting Started with Object Detection
Object detection has quickly become a foundational technology in computer vision, especially at the edge where machines need to make critical decisions about the environment around them. By identifying and localizing objects within an image or video, this object detection technology has numerous applications today, from self-driving cars to security systems. To help you get started with this important technology, the Label Studio team published an article on Getting Started with Object Detection, covering the motivation, techniques, and approach to object detection using Label Studio.
Upcoming Events
PyData Seattle
April 27-28
Seattle, WA
Are you attending PyData Seattle? Let's meet up! Let us know in the community Slack #08-ls-events, or get in touch with Chris Hoge.
Label Studio Community Town Hall
May 18 | Noon Eastern
Virtual
Join the Label Studio Community Team for our Community Town Hall Series on May 18th at 12PM ET. Bring your questions, comments, concerns or curiosities to share.
Community Shoutouts
Join the community of over 10K community members + 12K GitHub Stars.
Annotations
It's been [MASK] days since the last AI Incident: The news is full of amazing new results from large generative AI models, but as AI and ML models are becoming more mainstream, both their strengths and weaknesses are becoming more evident. In response, "the AI Incident Database is dedicated to indexing the collective history of harms or near harms realized in the real world by the deployment of artificial intelligence systems… to learn from experience so we can prevent or mitigate bad outcomes."
Building a better Time Machine with AI: In the MIT Technology Review, Marie Donovan explores how historians are using the new machine learning tools of today to better understand how people lived centuries ago, and asks the question: "with machines set to play a greater role in the future, how much should we cede to them of the past?"
"Ladies and Gentlemen, The Weekend": An AI-produced song that cloned the voices of Drake and The Weekend created waves in the ML and music communities. Shortly after it was released, the song was pulled from major streaming platforms, drawing rebukes from artists and labels alike while from the sidelines technologists considered the larger artistic and legal impacts of AI mimicry.