Contribute Content to the Label Studio Community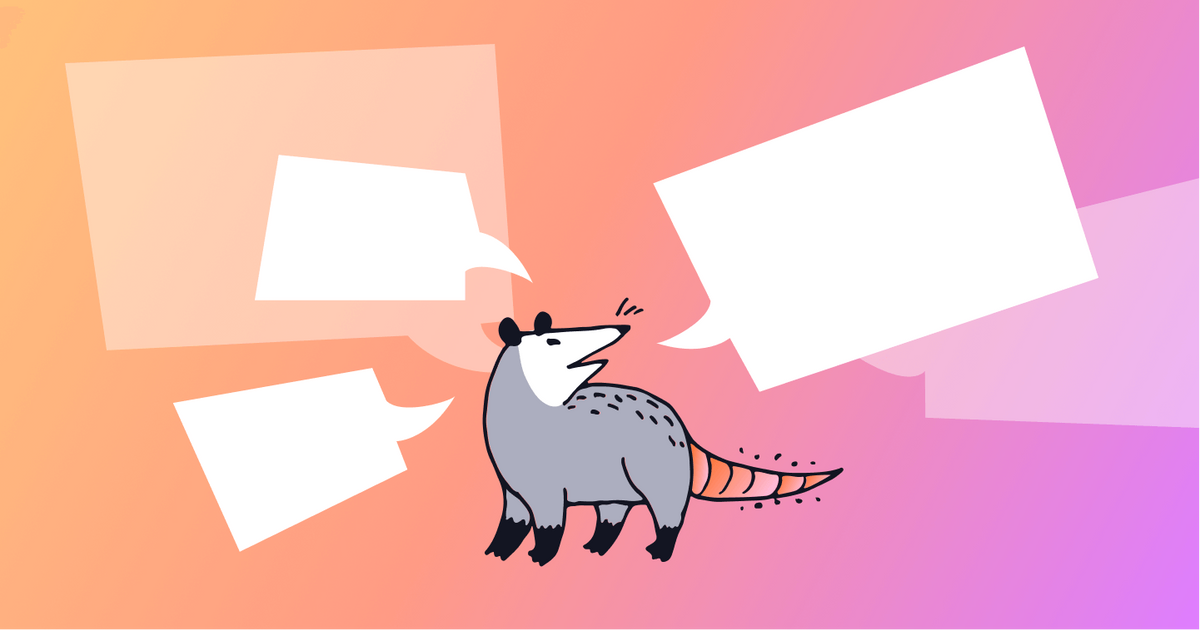 Share your knowledge and experience!
Are you a data scientist, data engineer, or otherwise deeply involved in AI and machine learning? Do you keep track of new developments in the AI/ML space? Have you used Label Studio? Do you want to share your knowledge and contribute to the community? If you answered yes to any of these questions, we'd love for you to contribute content to the Label Studio community.
Label Studio is a large open source community of data scientists and engineers—nearly 7,000 members in Slack, and tens of thousands of visitors to the website each month—which is a powerful force when we're all sharing knowledge and learning from each other. The AI and machine learning space is rapidly evolving, and we believe documenting our unique playbooks, sharing lessons learned, and new insights will help everyone advance.
Why create content for Label Studio?
By creating content for Label Studio, you will be sharing your experiences, insights, and opinions with data scientists in our global community. You'll demonstrate your expertise as a published creator, help others with your knowledge, and have the opportunity to connect with a large community of your peers on the topics that interest you.
Potential content ideas include a retrospective or case study about your experience preparing and labeling data, best practices for data scientists and annotators related to dataset development or using Label Studio, analysis of new technologies or trends in the ML/AI space, written or video tutorials about using Label Studio, "how to" content that brings together workflows and technologies adjacent to the Label Studio platform, Label Studio templates, and much more.
Recognition & rewards
We know you're busy, and it takes time to create high-quality content. Contributing to the community can be beneficial in many ways:
You will be established as an official author on the Label Studio blog. Every video, article or blog post you write for Label Studio will be published in your name, and any references to the content will be attributed to your authorship.
Your content will be published on a platform that receives tens of thousands of page views each month, as well as shared and tagged across social media channels, the community Slack, and email newsletter distribution.
For a limited time (February 1st through June 30th), you'll have the opportunity to participate in our Creators Fund beta program, which will compensate content creators monetarily for contributions based on the length, quality and technical depth of the content.
Based on the popularity of the content, there may be additional opportunities for you to speak at a Label Studio community event, either online or by being sponsored to travel and speak at an in-person event.
You will be recognized on GitHub as a contributor to Label Studio open source project, and your efforts will benefit the community at large.
And of course, there's also some Label Studio swag in it for you!
Interested?
If this opportunity sounds exciting to you, keep reading!
Submit a contributed content proposal here. Our community team is also happy to chat if you'd like to brainstorm some ideas or refine your proposal.
Once your proposal has been approved, get started working on your draft with the goal to deliver the initial text or video by your proposed submission date. Your content should be original (never been published elsewhere).
Submit a link to the draft by the proposed deadline. Remember supporting images, gifs, videos and reference links can help enhance your content. Once we get your submission, we'll review and communicate feedback to you.
Together we'll complete final edits, add graphics and coordinate with you to publish and promote via the best channels, whether that's the Label Studio blog, YouTube channel, etc.
If you are participating in the Creators Fund beta program, submit an invoice along with your payment details, and we'll remit payment within 30 days.
If you have any questions, you can reach out to us at community@labelstud.io or in the #contributors channel in the Label Studio Community Slack.
We look forward to seeing what you create!