Contribute to the New Label Studio Community Docs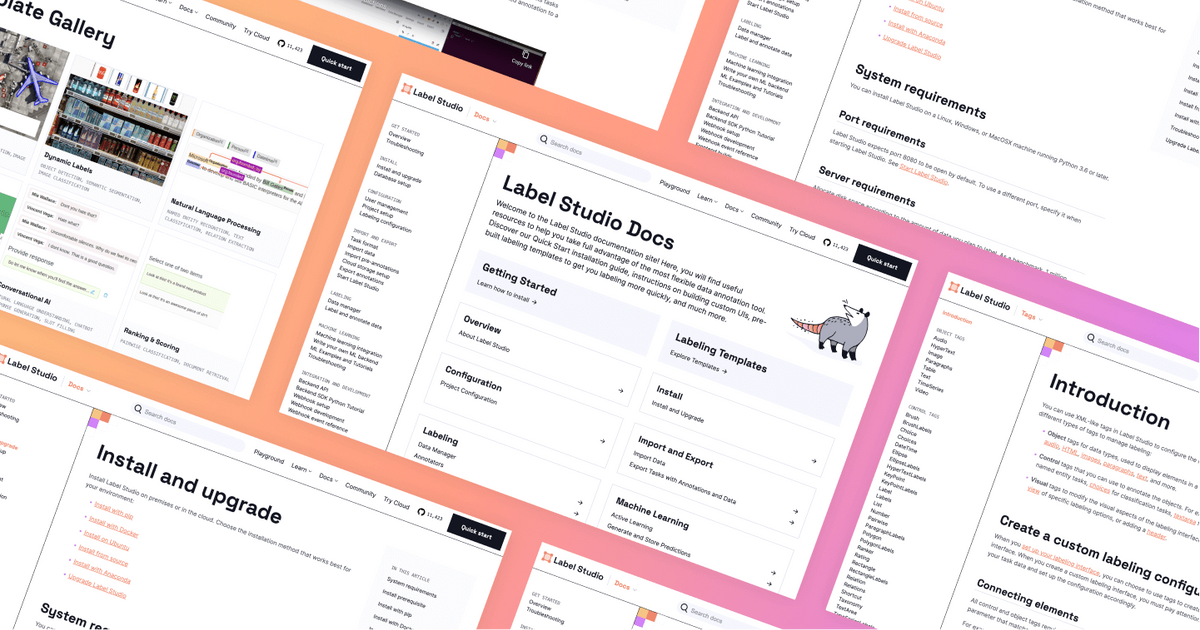 Label Studio Docs Have a New Look!
Check out our shiny new Label Studio docs! We focused on improving the user experience through simplifying our design and information layout. Our goal is to help you — the community members — be successful with Label Studio, with the hopes that one day you may give back to Label Studio as well. This project intentionally opens more channels for us to accept community feedback.
Along with the open source documentation updates, dedicated docs for Label Studio Enterprise are now available on the Heartex website for SaaS and on-prem customers. This separation of docs provides clarity in feature differences between the Open Source and Enterprise versions of Label Studio.
In addition to our docs updates, explore our ever-growing template library to jumpstart your project creation. Need a custom labeling interface for your data annotation project? Use the interactive playground to build and preview the ideal labeling interface for your needs.
How to contribute
The Label Studio team wants to hear from you! One of the most valuable and immediate ways to contribute to the Label Studio open source community is by sharing your knowledge and experience with other users. Lend a hand to contribute to the Label Studio docs in one of the following ways:
1. Submit feedback via the Docs Widget
At the bottom of each page in the docs, you'll find a thumbs up / thumbs down widget and a text box to add your feedback. Your feedback is directly sent to the Label Studio team if you find an error on the page, require additional information or clarification on how something works, or have a neat trick to speed up your labeling workflow. The developers behind Label Studio read every message sent through this widget, and it's the easiest way to give feedback on the user docs.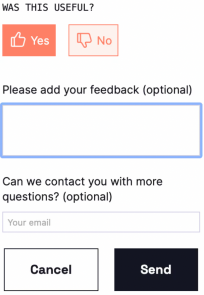 2. Create a GitHub Issue
You can create an issue on GitHub if you have a GitHub account and want to take your contribution further. Hit the "Submit a GitHub Issue" button to launch an issue template and add your feedback. By making this direct contribution to the project, you can follow updates on its resolution, engage in conversation with the development team, and receive official recognition as a contributor to Label Studio.
Issues are a fantastic way to visibly and effectively become more deeply involved with an open source community. When filing the issue, any details, screenshots, or screen recordings you can provide will help improve the documentation quality.
If you still need a GitHub account, you can start here and then read how to create an issue.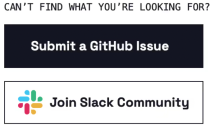 3. Contribute directly with a Pull Request
If you're familiar with contributing to an open source project, you can submit a pull request to update the documentation. Check out the Label Studio Contributor Guidelines for more information on how to get involved.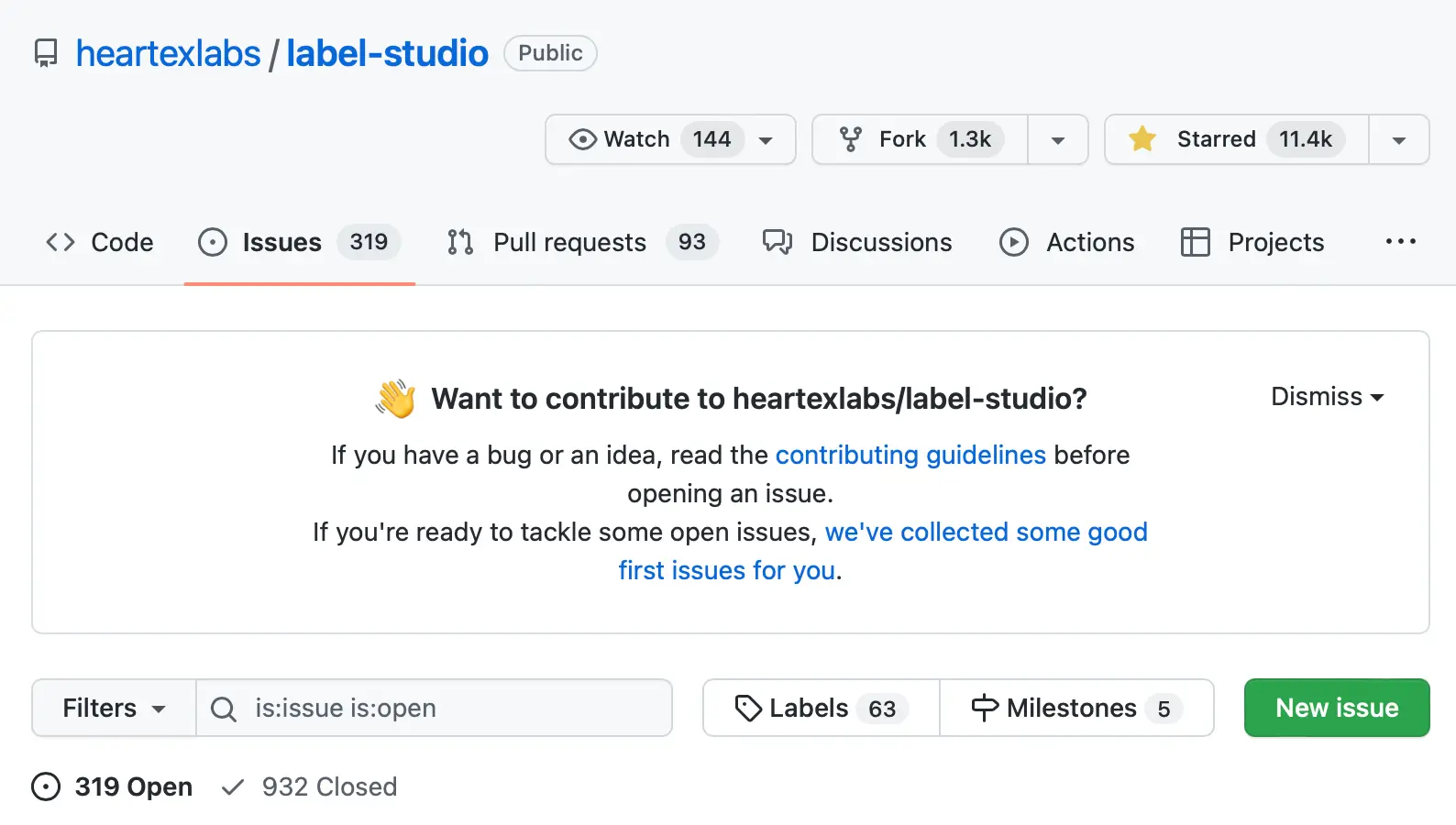 Join the community
Label Studio's community gathers on Slack to share ideas and advice on data labeling workflows. Chat with other data labeling experts, ask the developers questions, and share your labeling strategies with an international community with thousands of members.
As we move into this next wave of and focus on community-driven initiatives, we want to take a moment to highlight that none of this would be possible without you. Thanks for being part of the Label Studio community!