Label Studio 1.6 - Video Object Tracking and New Annotation UI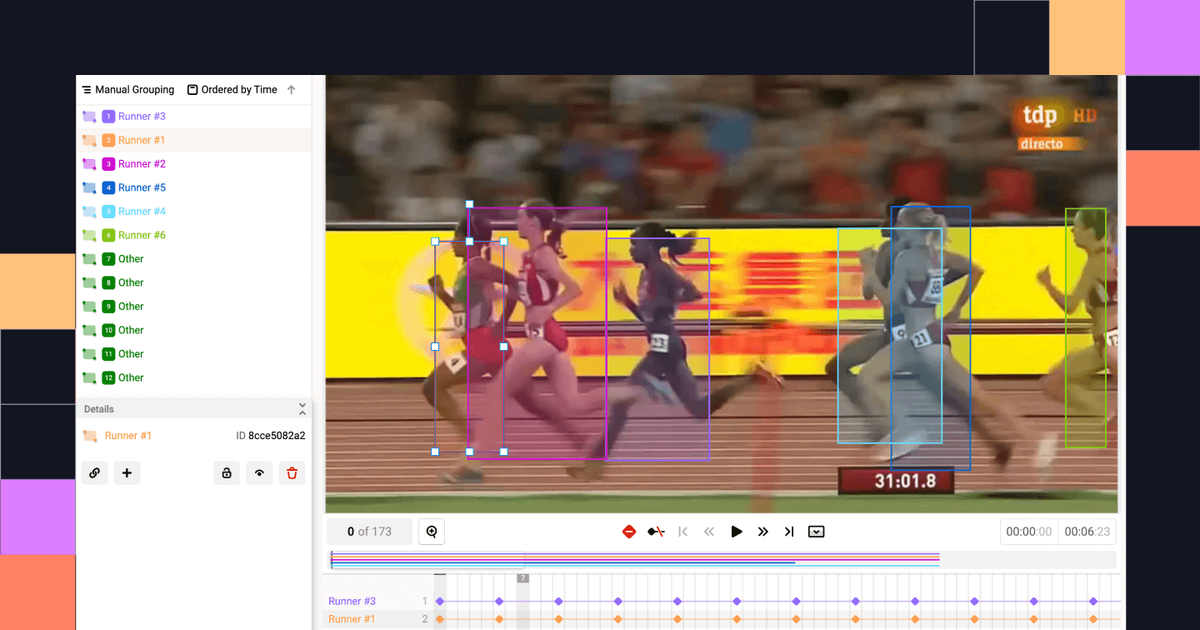 New Video Object Tracking Functionality
Video Classification was available prior to version 1.6, but the latest release introduces a new video player and enables Video Object Tracking, giving users the ability to:
Label and track objects across subsequent frames, for fine-grained control
Use optional hotkey-driven navigation for even greater granularity in tracking objects
Add keyframes and automatically interpolate bounding boxes between keyframes to easily transition bounding box sizes and positions
Select and label between timestamps on the video with improved timeline segmentation
Get started with the video object detection and tracking template.

Check out the demo video here!
Major Annotation UI Update
The new UI for annotators, which has also been available in preview mode but is now in full release, supports the new video player, but also benefits labeling workflows for every data type. Changes include:
Dual 'Region' and 'Details' control panels vs a single sidebar, allowing annotators to view all pertinent information about the task without scrolling
Collapsable, draggable and resize-able panels for annotators to customize their workspace, especially useful to view images or video at a larger scale
More granular controls for each bounding box, including the ability to precisely set bounding box width, height and coordinates to fit an object for pixel-perfect annotations
A cleaner interface to group and organize regions, link, add metadata, and delete regions, plus new functionality to lock regions
Label Studio 1.6 also includes other exciting improvements and bug fixes. To see the full list of updates and contributors to this release, check out the changelog on GitHub.
Join us for a launch demo and Q&A
Join us for a Label Studio 1.6 Community Release Party on Tuesday, October 4 at 10:30 am CT / 15:30 UTC, where we'll have a live demo and answer questions!
Take the user survey—get swag! 🙌
The Label Studio user community survey is now live, and the deadline is October 14th! This is your chance to contribute to the community by sharing your feedback, feature requests, and knowledge, which will be aggregated into a report for your peers.
The survey is 30 questions (3 pages) and takes 15-20 minutes to complete. If you complete the survey and opt-in, you will receive Label Studio swag! Click here to take the survey.
You may have noticed that LabelStud.io has a new design and layout. We wanted to better showcase the work of this community and make things a bit fresher and easier to navigate. We hope you enjoy it!