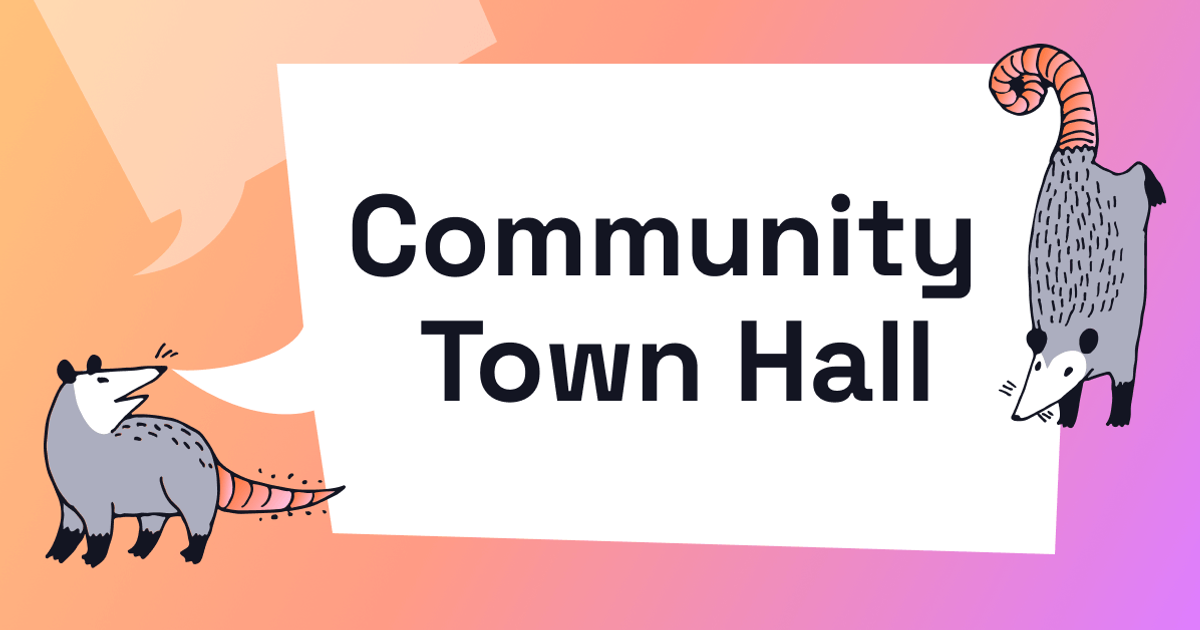 Howdy, Label Studio Community Members!
We are excited to kick off our Community Town Hall Series on April 13th at 12PM ET. Join the Label Studio Community Team; myself, Erin Mikail Staples, and our Head of Community, Chris Hoge. We'll be sharing what's happening in and around the community.
Tune in and catch our latest updates, including our latest releases (we see you Magic Wand and Audio Labeling improvements 👀), what we envision for the future, or just to meet fellow community members. The Label Studio team has been hard at work, and we can't wait to share what we've been working on with all of you.
Ever wanted to get more involved with Label Studio? From being an open source contributor, a community participant in Slack, or even just providing feedback — learn more about how the project operates and how to get involved. Have questions or feedback for us? Bring that along as well! We want to hear from you.
Label Studio is a community-driven open source project that wouldn't be possible without people like you. From new features to bug fixes, the Label Studio community helps to make open source data labeling better for everyone. We want to take this opportunity to recognize and celebrate our contributors' hard work and provide an additional opportunity for you to connect and get the hand you need from the Label Studio team.
Bring questions about the project, something you may be working on, or even share an opossum meme — we're excited to open our (virtual) doors to you.
See you there on April 13th, 12 PM ET
📅 Add the Label Studio Community Calendar to your Calendar.
Erin