Label Studio 1.7.2 Release - Magic Wand Tool, Multichannel Audio and Long-Duration Audio Support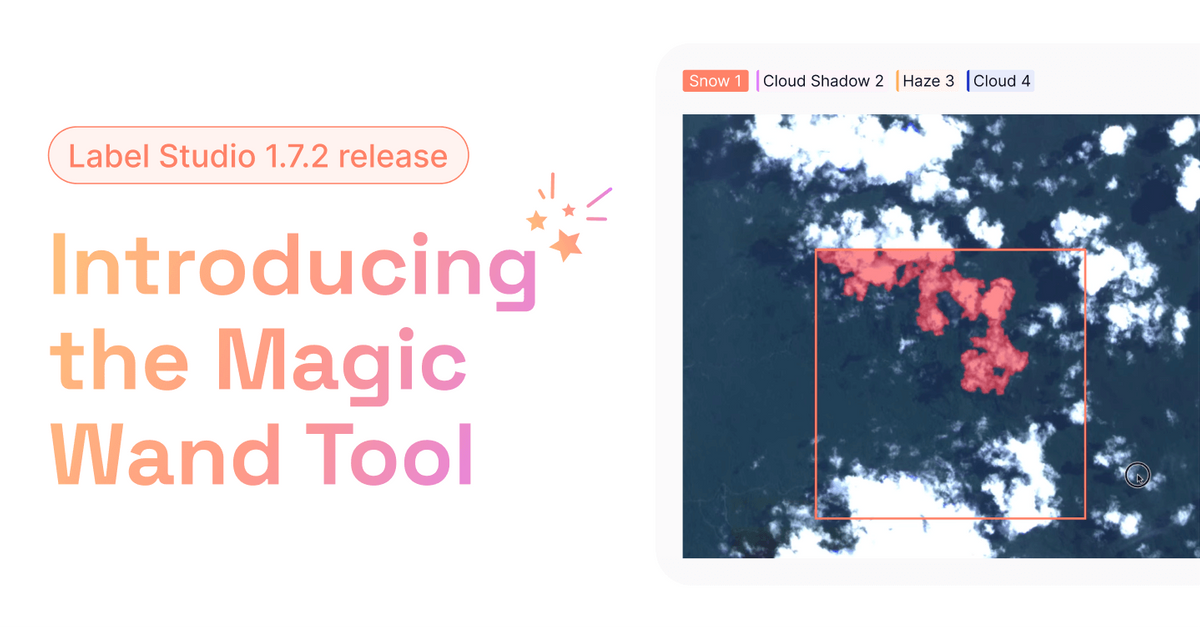 Label Studio 1.7.2 introduces a new Magic Wand tool for image annotation and significant updates to our audio labeling functionality.
Introducing the Magic Wand Tool
This new community-contributed feature makes it possible to click in a region of an image for segmentation labeling, drag the mouse to dynamically change flood filling tolerance, then release the mouse button to get a new labeled area. The tool allows you to easily zoom for fine-grained detail and scan the zoomed-in image while still remaining highly performant.
It is particularly effective at labeling broad, diffuse, complex-edged objects, such as clouds, cloud shadows, snow, and so on, in Earth observation applications or organic shapes in biomedical applications. For these use cases, this tool can significantly improve your labeling speed and accuracy. You can see it in action here:
A big thanks to the Planet Labs team, who created and submitted this feature! Read more about how to get started with the magic wand tool in the Label Studio docs!
Improvements to Audio Annotation
We've added two major features to our Audio annotation functionality that make Label Studio even more useful for audio labeling use cases.
Multi-channel Audio
This new feature allows users to visually separate each channel of a multichannel audio recording. This makes labeling overlapping audio segments (such as multiple people talking at same time) visually and functionally easier to annotate.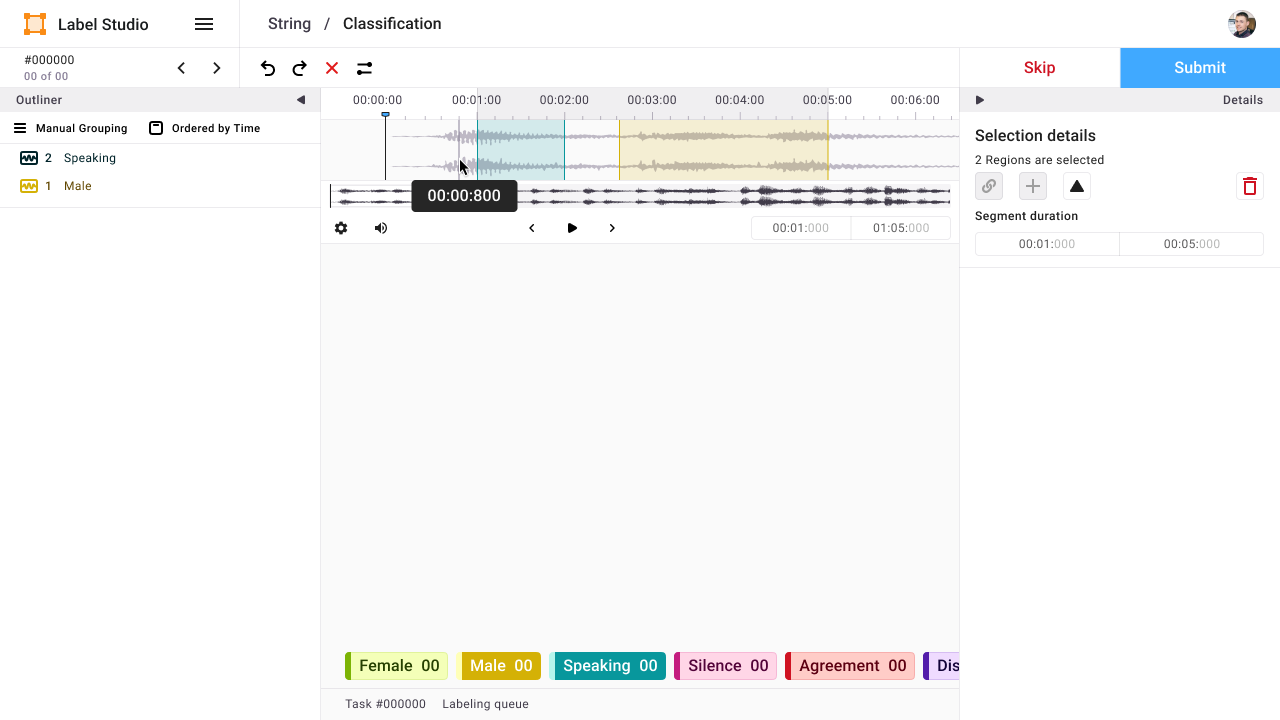 Long-duration audio
We've made improvements to the audio labeling interface that allow you to load and annotate audio files up to 5 hours in duration.
You can read more about all the new features and bug fixes in the Label Studio 1.7.2 release notes.
The Label Studio Community is Growing!
More and more people are joining the Label Studio community, and with exciting contributions like the Magic Wand tool from community member Planet Labs, Label Studio continues to be the most popular open source labeling platform. If you're interested in contributing to the community, there are many ways for you to get involved:
We're excited to see what you'll create!