March 2023 Community News: New Integrations Directory, Label Studio in Hugging Face Spaces and more!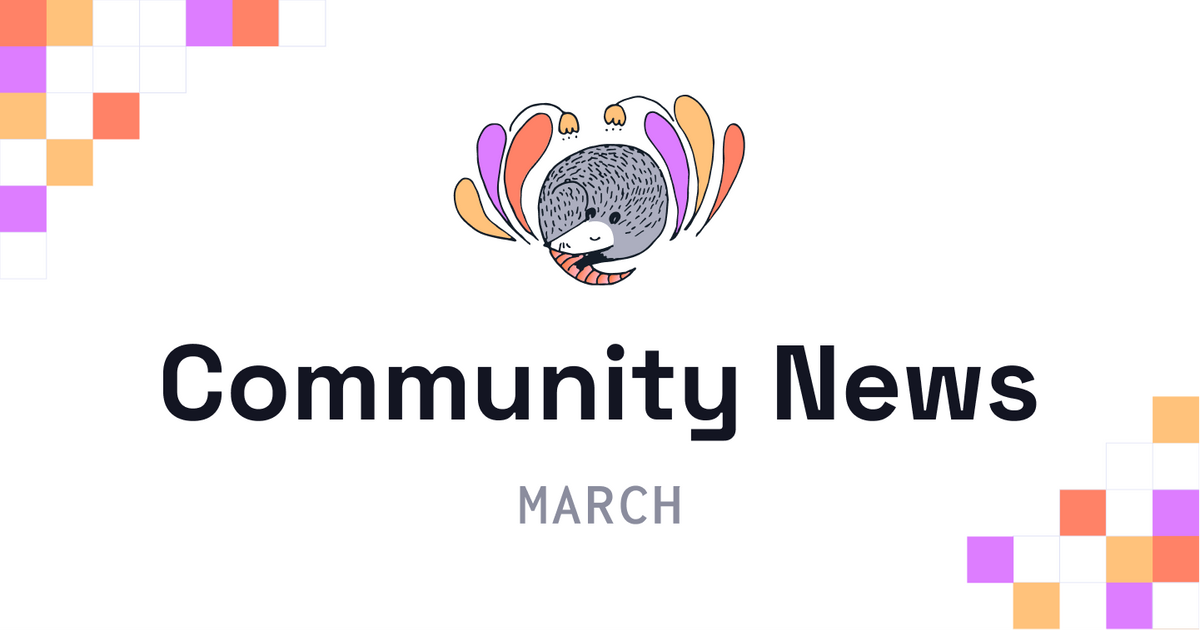 Check Out Our New Integrations Directory
This month we launched a new integrations directory to help you discover relevant integrations with links to documentation, tutorials, and other materials to help you get started. With over 25 integrations documented and more on the way, you're sure to find something to enhance your MLOps workflow!
You can read the full announcement here, or go to the directory to see how you can integrate Label Studio with other parts of your machine learning pipeline.
Use Label Studio in Hugging Face Spaces
In collaboration with the Label Studio community, the Hugging Face team is proud to announce Label Studio in Hugging Face Spaces. Get started in just minutes with the full community edition of Label Studio, hosted inside your own Hugging Face Space.
Label Studio 1.7.2 Featuring Magic Wand Tool
Rounding out the month of magic, we're excited to announce the release of Label Studio 1.7.2. This release includes significant updates to audio labeling functionality as well as a new Magic Wand tool!
The new Magic Wand tool is a community-contributed feature developed by our friends Brad Neuberg and the rest of the team at Planet Labs. It gives image annotators the ability to simply click and drag their mouse to dynamically change flood filling tolerance and release to get a new labeled area. This feature is particularly effective for labeling broad, diffuse, complex-edged objects (such as clouds or other organic shapes, for example).
Upcoming Events
Label Studio Community Town Hall
April 13 | Noon Eastern
Virtual
Join the Label Studio Community Team for our Community Town Hall Series on April 13th at 12PM ET. We'll be sharing what's happening in and around the community including future plans, our latest release, and more!
PyData
April 17-19
Berlin, Germany
Come meet CTO Nikolai Liubimov and Sr. Technical Community Advocate Erin Mikail Staples, who will be speaking about RLHF.
PyCon
April 21-23
Salt Lake City, UT
Are you attending PyCon? Let's meet up! Let us know in the community slack #08-ls-events, or get in touch with Chris Hoge.
Community Shoutouts
Community member Kaushik Shakkari published and shared a blog post on Understanding Semantic Search.
A big thank you to community members Evan Petersen, Brad Neuberg, Youngwan Lim, and Kallen Williams for your contributions to the Label Studio Project!
Annotations
This month, The National Institute of Standards and Technology (NIST) published new guidelines to "manage the harmful effects of bias in artificial intelligence systems." The guidelines go beyond data quality and dive into systemic biases that "result from institutions operating in ways that disadvantage social groups." Read more about the guidelines and download the report from the NIST announcement.
Generative AI can feel like a non-stop hype cycle, and the development of large language models, most recently with the release of GPT-4. The announcement has plenty to unpack, including an API that accepts text and image inputs and claims of improved safety and accuracy in model responses. Erin Mikail Staples, Senior Technical Community Advocate for Label Studio, wrote about the role of data integrity in both the creation of and retraining of large language models like GPT-4.
Demetria Glace chases down why action heroes all seem to be named Jack, James, or John. This rollicking thrill ride includes not only a deep analysis of historical data but also considers the cultural and artistic factors that drive the naming of heroes and villains in popular culture. Be sure to read to the very end to find out if the trend will continue in future sequels, or if it will ride off into the sunset.